15 Rue Martel, 75010 Paris
+33 1 89 16 47 51
1 Place Henri Dunant, 13001 Marseille
+33 4 84 89 99 96
contact@bureaubalthazar.com
social media: @bureaubalthazar

Architect's board national number : S22280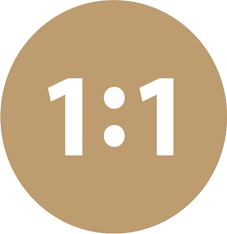 Le bureau est lauréat du dispositif Echelle Un, incubateur de jeunes agences d'architecture innovantes, soutenu par le Ministère de la Culture
-
Bureau Balthazar is a Franco-Swiss architecture office established in Paris and Marseille.
Its approach is closely related to the building act: to build and to protect. It is based on the idea that architecture is a strong and obvious social act. That it is a concrete fact whose practice and use build an emotion.
Consciously sober and concrete, the office projects suggest a practice where making and wandering are interlocked. Where roaming, critic strolling and use trigger an emotion.
Anchored in its era, the office develops pragmatic and rigorous projects in order to address the environmental and social issues of our time with sobriety and respect for our territories.
Restoration of buildings, a true societal challenge, is therefore an integral part of our work. As well as the construction of environmentally friendly individual houses, of collective housings socially responsible, or of future bound public equipment like schools.
-
Bureau Balthazar est un bureau Franco-Suisse d'architecture installé à Paris et Marseille.
Sa démarche est intimement liée à l'acte de bâtir, d'édifier et de protéger. Elle se fonde sur l'idée que l'architecture est un acte social fort et évident, que c'est un fait concret dont la pratique et l'usage provoquent une émotion.
Délibérément sobres et concrets, les projets du bureau évoquent ainsi une pratique dans laquelle le faire et l'imaginaire s'imbriquent. Pour laquelle la déambulation, le parcours, la promenade critique et l'œil alerte sont des pivots.
Ancré dans son époque, le bureau développe des projets pragmatiques et exigeants, afin de répondre aux enjeux environnementaux et sociaux actuels avec sobriété et respect du territoire.
La rénovation, véritable enjeu de société, fait ainsi partie intégrante de notre travail. Tout comme la construction de maisons individuelles respectueuses du territoire, de logements collectifs socialement responsables, ou d'équipements publics comme les écoles, qui assureront notre futur.